Click
HERE
for my 500 Follower Giveaway! Make a comment on that post & follow my blog for your chance to win!!!

Hey All!!!
Thank you ALL so much for hopping along for my birthday this past weekend! I hope you all enjoyed all the projects from the designers and I hope you got some fun crafty ideas from them!! I really enjoyed myself while seeing everything these awesome ladies created for me!!! And now, I want to announce the winners of the prizes from my hop! Please email me at
craftinandstampin
@gmail.com
to give me your name, address, & email address to get you your prizes!!!
All winners were picked with Random.Org!
#21 Creative M
Creative M said:
Happy Birthday Jessica and Many more!!!
Have a wonderful day and eat lots of cake and ice cream too!
A beautiful card and an AWESOME hop as well!
Have a wonderful day,
Migdalia
#22 Sandy Lewis
Sandy said:Happy Birthday - and many more! Hope you have a wonderful birthday!
#18 Candace
Candace said: Happy Happy Birthday!! So excited to be in this hop celebrating it! I hope you have a fabulous day!!
#29 Michelle I
Michelle I said: very cute card, HAPPY BIRTHDAY!!!!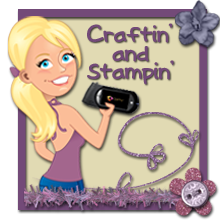 2 winners for this one:
Scrapbook Mini is # 23 Bonnie
Bonnie said: Happy Birthday....hope you have a wonderful day and may this year be filled with love,happiness and peace. Thanks for sharing your day with us.
Hope everyone has a very crafty day:)
Bonnie
$20 Giftcard is #13 Snappy Scrappy
Snappy Scrappy said: So pretty, love the colours!
Please email me right away so I can make sure you get your goodies right away!!!