Click HERE for the Craftin Desert Divas Release Hop!
CHECK OUT MY VIDEO FOR THE APRIL 2014 CONSTANT CAMPAIGN! FREE CLOSE TO MY HEART CRICUT CARTRIDGE WHEN YOU JOIN MY TEAM!! STARTS TODAY THRU 4/30/2014!!!! SEE BELOW!!!
NEW GIVEAWAY LISTED!!! CLICK ABOVE ON MY GIVEAWAY PAGE!!!



HELP ME REACH 2000 YOU TUBE FOLLOWERS! CLICK MY CHANNEL ABOVE AND FOLLOW ME!!!!
Hey All!!!
Welcome to the Craftin' and Stampin' 3 Year Bloggerversary Hop!!
I CANNOT believe 3 years have gone by! It has been an AMAZING journey and I can honestly say posting to my blog is a TON of fun, and it keeps me on my toes creating!!! I am SO thankful for my followers and I cannot WAIT to see what you all think of this hop!
Before I go ANY further, I wanted to give you the link to my FAVORITE BLOG PROJECT
Here is the LINK
LINK
Looking back on it, it was also my thank you notes that I gave to my CTMH customers! I made a TON of these!!! I loved EVERY bit of easy that they were to make and how AMAZING they still looked!!!
So, that is my second of 593 posts as of today! I cannot wait until I hit 1000!! That will be a HUGE event as well!!!
So, this hop is going to be a weekend long hop with a TON of inspiration from some of my blog friends I have met over the last 3 years in bloggy land!!
You will also have the chance to win some AMAZING items from some really amazing Sponsors!
1 Pack of B and T Duo Paper
***Anyone who joins my team from this hop will not only get a FREE CRICUT CARTRIDGE COLLECTION, BUT A FREE B SIZE STAMP!!!See Free Cartridge Promo from Close To My Heart below!!!***
The Cutting Cafe-Regina Easter
2 Cutting Files of the winners choice!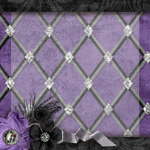 Craftin Desert Diva's- Tara Bruening
1 Stamp Set
12 X 12 Pick A Pack of 12 sheets of vinyl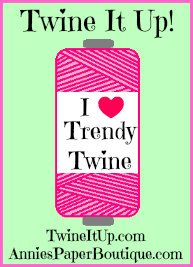 Trendy Twine-Leslie
1 Package of Mini Twine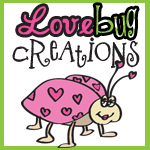 Lovebug Creations- Kimi
1 Bahama Mama Collection of Rumple Ribbon
Now that you know the AMAZING prizes, its time to HOP to see some AWESOME creations!!!
Now, its time to hop on over to
ANGELA
In order to be eligible to win an AWESOME prize from hopping along with us, you MUST do the following:
1) Follow ALL blog hop participants blogs!
2) Follow ALL Facebook pages for our Sponsors!
3) Comment on all stops of the hop!
Winner will be picked on Tuesday's blog post!
Here is the lineup in case you get lost along the way!
Stamp of the Month: Balloon Talk!
*Take this stamp home for only $5 when you spend $50 or more!
APRIL CONSTANT CAMPAIGN: DISCOVER THE ART OF BUSINESS!
What are the campaign details?
Dates: April 1, 2014 (9:00 am MST)–April 31, 2014 (11:59 pm MST)

Featured Product: Choice of one of Close To My Heart's three exclusive Cricut® collections.

Product Item Numbers:
Z1906 Cricut® Artbooking Collection
Z1790 Cricut® Artiste Collection
Z1686 Cricut® Art Philosophy Collection

For New Consultants: New Consultants who enroll during the month of April will receive a FREE "art-full" Cricut® collection of their choice. That is a savings of $99!
2014 SPRING/SUMMER IDEA BOOK ORDER
I have a TON in stock and READY to be shipped! Just click the link below to purchase through PayPal! I will ship as soon as the order is received! YOU WILL LOVE THIS NEW CATALOG! Don't waste time!
Order today!!!
Hope to catch you Craftin' and Stampin'!!!
Thanks so much for hopping along with us!!!